2017 Avalon 23 GS Cruise
Pending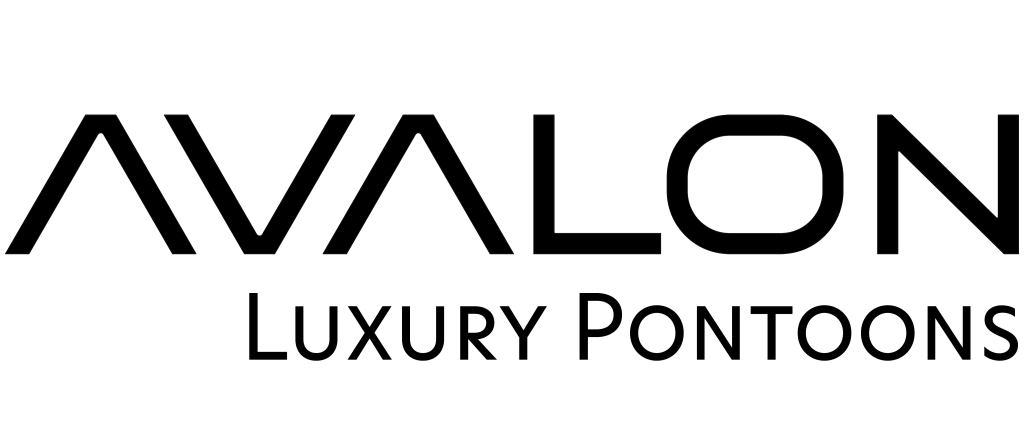 ---
Location
Long Level Marina
Trailer Type
Bunk Trailer
Overview
---
Dealer Insights
Price Updated! Used 2017 Avalon 23' GS Cruise with a 60hp Command thrust motor. Boat has just shy of 300 hours on it. Boat comes with a full mooring cover, buckskin vinyl, depth finder, and is on a single axle galvanzied trailer. This boat is ready to hit the water for a day of fun with the family! Give us a call today to check this boat out!
Description
Avalon GS cruise has the traditional design & interior layout that has been the most popular for years. Two large front benches, and curved rear bench for maximum seating for easy conversation , and a sundeck to lay out on. This full size, best seller is now offered at a great promotional price. Enjoy the latest in quality features like the fully equipped dash that includes a powerful Millenia Bluetooth stereo, & speakers,Tachometer, voltmeter, fuel gauge & 12 volt receptacle. Everyone will enjoy the Plush interior is made with the industry's thickest Matrix 50 soft touch vinyl and features designer suspension seating that never bottoms out and remains comfortable all day All furnishings are mounted on the world's only aluminum lifetime seat frames with no wood or plastic components. These seat frames feature the industry's only flow through dry ventilation and seat base cladding. Also Enjoy comfortable lounge arms with storage compartment. This full size 8 1/2 wide model comes with standard twin 25" diameter 90 gauge Thickness pontoons for maximum horsepower and a smooth comfortable ride.
Specifications
Boat Length Overall: 23 ft. 5 in.
Deck Length: 22 ft.
Pontoon Diameter: 25 in.
Width: 8.5 ft.
Dry Weight: 2,150
Max. Weight Cap.: 2,150
Max. People Lbs.: 1,540
Max. # People: 11
Max. Engine HP: 125
Helm & Stereo
Cadet Rotocast Helmstand with Greywood Dash Panels(exc. 25' Cruise)
Construction & Appearance
Traditional External Lock Stripped single panel walls
Flat Graphic Logos
Gate with SST reinforced twist latch
Double-bolted Hat Channel Crossbeams
Deck Corner impact protection - Aluminum
Tapered Front Deck
Pontoon Double Full Risers
3" Rub Rail with Black Rubber Insert
Vinyl Non-skid Strips for Entry Gates
Lighting
Courtesy Light on Helmstand
USCG Navigation Lights
Performance & Steering
Steering - Mechanical Standard (no tilt)
25" Pontoons (except 19 - 23 In. pontoons)
Fuel 29 Gallon Capacity Direct Fill Transom Mount
Top/Enclosure/Cover
Bimini with Heavy Duty Square Anodized Aluminum Frame, SST Quick Release Bimini Mounts & Transport Position Brackets
Convenience & Amenities
Rear Starboard Aluminum Ladder
Integrated Cup Holders
4 Stainless U bolt & Cleat Combo
Electrical
Flooring
Vinyl Rear Deck with Diamond Carpet on Remainder
Furniture
Cadet Fixed Back Drivers Chair
Chair Adjustment Slider, Front, Back, Rotate
Lounge Arms with Storage (CR, CRB only)
Exclusive Matrix 50 Soft Touch Seat Vinyl
Suspension Seating
Lifetime Aluminum Seat Frames
Flow-through Ventilation
Color-matched Seat Frame Cladding
Helm & Stereo Options
Fishfinder Gar. Compct 4DV Color
GPS Gar. 53DV Color (Inland)
GPS Gar. 54DV Color (Coastal)
GPS Gar.Compact 43DV
HELM - Hour Meter / Tach combo
HELM - Windsh Quick Release
Sound - High Performance System
Sound - Infinity PRV250BT
Sound - JL Audio MX Prem Speaker EA
Sound - JL Premium System
Sound - MSX65 or JL Lighted Speaker
Sound - Polk PA450UMBT Waterproof
Sound - Sirius Radio Rcvr & Antenna
Sound - USB / Aux Combined Input
Sound -Hi Power Spkr MSX65 SST EA
Sound -MB Quart 60W Hi Perf Spkr EA
Construction & Appearance Options
Black-Out Package
Chrome Package
Deck - Black An. Rub Rail & Corners
Deck - Bolted
Deck - polished Corners
Keels - Solid bottom
Saltwater - Anode Protection
Walls - Black Powder Coated
Lighting Options
Lights - Chrome Docklights Built in
Lights - Exterior Nav/Docklight Combo
Lights - Interior Mood Lighting - 8
Lights - Rear Underwater
Lights - Under-rubrail Lighting
Lights -Black Docklights Built in
Performance & Steering Options
Fuel Tank - 29 Gal. Direct fill Transom
Fuel Tank - 32 Gallon Above Deck (CR)
Keels - Side
Saltwater Pkg. (expt Ambassador)
Steering - Baystar Hydraulic Tilt
Steering - Mechanical Tilt
Steering - Power Assist (req. Sea Star)
Steering - Sea Star Hydraulic tilt
Steering Wheel - w Chrome Spokes
Steering Wheel - Burano Pearlwood
Steering Wheel - w Black Spokes
Waveshield - aluminum
HPP lifting fins
25" center tube
27" center tube
Express Performance Center tube pkg. 25"
Waveglider Performance pkg 25"
AXT7 Extreme turning package 25/27/25
Rough water package
Fuel Upgrade to 100gal(in tube gas tank)
27" center tube upgrade
Top/Enclosure/Cover Options
Camper 1/2
Camper 1/2 + Bow cover
Camper Full
Cover - Mooring Cover
Covers - Seat
Top - 8.5' Electric Bimini (22' and up)
Top - Black Annodized Frame
Top 2nd 8.5' Wide Bimini Square
Top 2nd Bimini Polished Round
w-Decosport Arch (w/Canvas)
w-Decosport Arch Racks (1side)
w-Decosport Arch Spkrs Prem sound
w-Decosport Tower - Collapsible (w/Top)
w-Sport Tower Collapsible (w/Top)
w-Sport Tower racks (2pcs 1 side)
w-Sport Tower Spkrs HP sound
Convenience & Amenities Options
Cleat - Pull Up (set of 4)
Cooler - Ottoman
Cup hldr lighted each
Cup hldr moveable - Deco
Cup hldr moveable - Plastic
Cup hldr moveable - SST
Cup hldrs SST
Deck - SST Corners
Dinette (23' +)
Diving Board
Fender Holders
Floor seat Matting
Gate - Half Bow & TM plug & outlet
Grill Stainless
Livewell Under bench
Privacy Curtain & Frame
Ski Tow Bar
Umbrella for Table
Wash Down Kit
Floor Ski Storage in center tube
Electrical Options
Battery Dual Smart Switch System
Battery Selector Switch Manual
Shore power -complete kit
Flooring Options
Floor - ATD Floor - Full
Floor - ATD Floor - rear
Floor - BTT Teak
Floor - BTT Teak Rear
Floor - Carpet Snp +add vinyl
Floor - Carpet Snp Runner +add vinyl
Floor - Compass Luna Full
Floor - Compass Luna Rear
Floor - Deco Carpet upgrade
Floor - Infinity Brushstroke Full
Floor - Infinity Brushstroke Rear
Floor - Vinyl Floor (taupe/grey) - Full
Floor - Woodgrain Vinyl Floor Full
Floor - Woodgrain Vinyl Floor Rear
Furniture Options
Chair - Admiral's
Chair - Admiral's w/bolster
Chair - Captain's
Chair - Commander's
Chair - King
Table - Greywood Curved
Table - Round Thermoform
Table - Smoked Glass Cocktail
Table - Smoked Glass Curved
Table - Smoked Glass Rectangle
Table - Smoked Glass Round
Specs
Engine
Max HP

125 hp
General
Deck Length

22 ft.
Deck Width

8.5 ft.
Weight

2150 lb.
Capacity

11 persons; 1540 lb.
Number of Tubes

2; Optional: 3
Max Carry Capacity

2150 lb.